At a recent partner event in London, King Communications & Security Ltd have received praise for 'outstanding achievement' using Milestones Systems Open Platform IP Video Management Software throughout various projects and installations. In recognition, the firm has been awarded the UK Milestone Systems 2010 Platinum Partner of the Year Award. This achievement has placed King Communications & Security at the forefront of Integrated IP CCTV & Security Installations in the UK market being chosen to receive the prestigious award above over 200 Milestone Partners in the UK.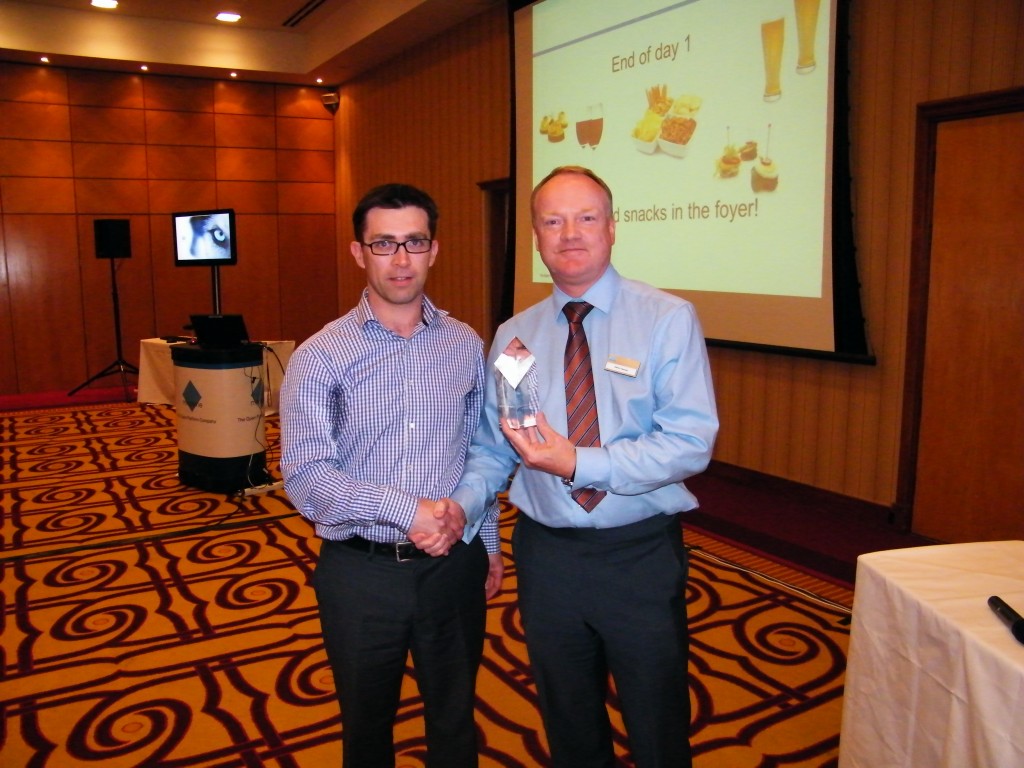 About the Award
---
On 16th & 17th June, 2010, Milestone Systems, the worldwide leader in Open Platform IP Video Management Software, held the annual UK Milestone Partner Open Platform (MPOP) Event at the Marriott Hotel, London. This event is targeted at system integrators and resellers to highlight the importance of Open Platform across security systems and share some of the success stories from various partners across the UK. Glen Fletcher, Sales Director for Milestone Systems UK explains the importance of this event:
"It is important to us to recognise any partners who have shown outstanding achievement, which is exactly what the UK MPOP Partner Awards provide. We are delighted to award the UK MPOP 2010 Platinum Partner of the Year Award to King Communications & Security Ltd who has shown continued success and consistent innovation using Milestone Systems Open Platform IP Video Management Software in their customer solutions".
The award comes at the same time as the firm announces continued growth at approx 30% for the third year now. Facing large scale multi-national competition on various projects in the Education, Public and Healthcare Market, King Communications has proven that innovation and determination can prevail to achieve such an award as an SME in a market where the market leaders are amongst some of the UK's largest blue chip companies. This alone has been as significant an achievement for the firm who have managed to sustain themselves as the leading provider of IP CCTV & Security within the Scottish Market and amongst the best in the UK.
Since joining the company in 2006, Martyn King, Managing Director, has built a new business model focused on an IP and Open Platform proposition for customers' security and telecommunications needs. Milestone Systems Video Management Software fits nicely into the IP offering and has enabled the firm to continue to promote IP Platforms across various projects and markets.
"Milestone allows us to deploy an IP system that can be grown as customer demands and needs change over time due to the solutions scalability and flexibility. This enables us to produce a truly open platform system that performs exactly as our customers require and when they require." says Martyn King, Managing Director.
About Milestone Systems
---
Today, Milestone Systems is established as a world-leading provider of true open platform IP video management software, with alliance and solution partners on the forefront of the industry.  Business operations reach out from the headquarters in Copenhagen to subsidiaries and sales offices currently in Australia, France, Germany, Italy, Japan, Singapore, Spain, United Kingdom, United Arab Emirates, and the U.S.
For more information, visit www.milestonesys.com