---
Changing the Way We Deliver Your Servicing & Maintenance
We are delighted to launch our brand new mobile app for Apple and Android devices. It's already bringing a wealth of benefits to our customers and engineering force, whilst proving to be a valuable platform for future service development. The King Communications & Security App allows its users to unlock a range of information about our organisation, creating access to the latest news updates, company videos and case studies, all at the touch of a button. Behind the scenes, our app is transforming the way we deliver service and maintenance commitments; streamlining processes and connecting our remote workforce more than ever before.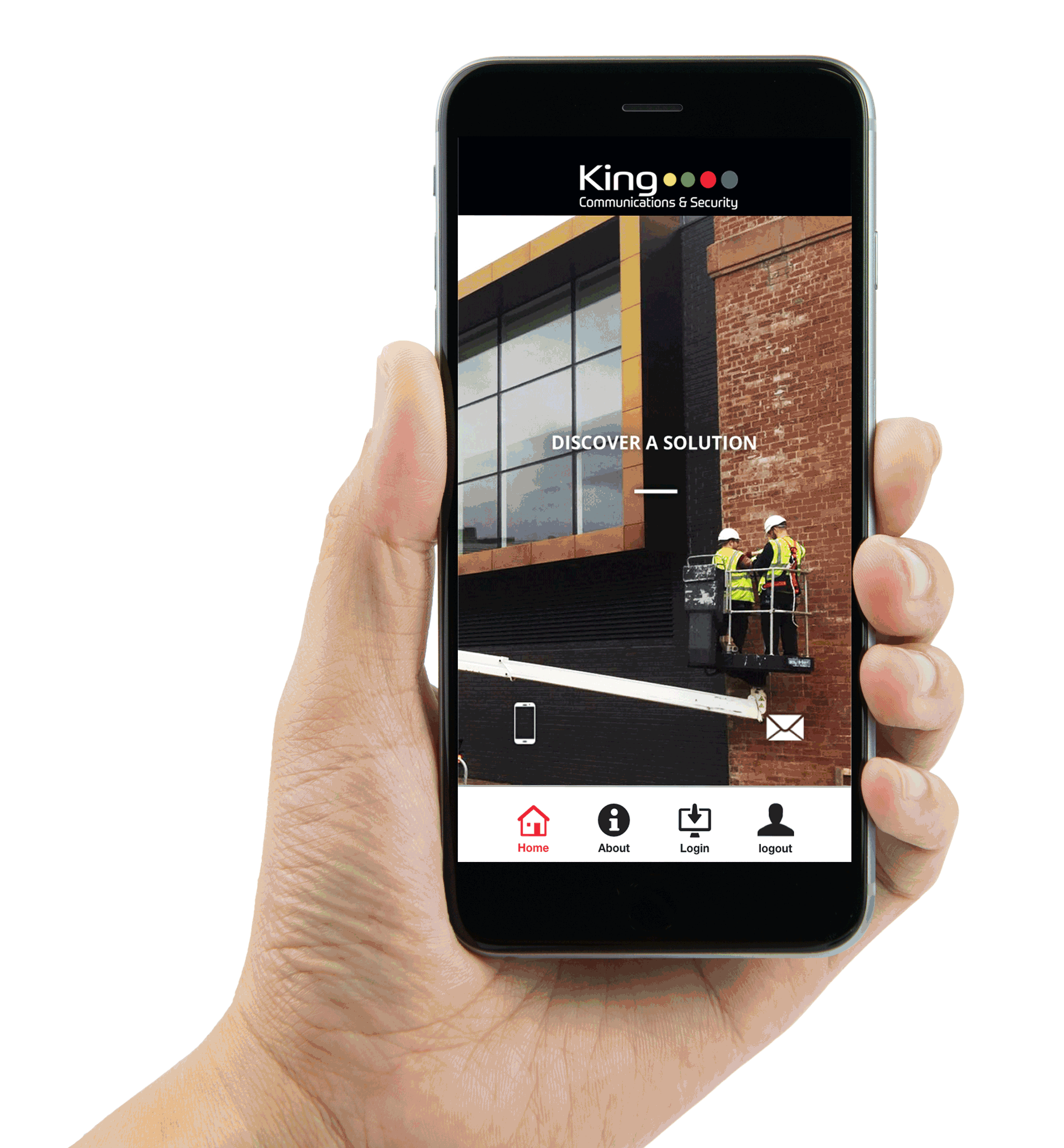 ---
What Does the App Do?
The King Comms app is one of many ways we are challenging and developing systems with a focus on customer convenience.  Used daily by our engineers, the app sends post-service recommendations to each client's inbox as well as our bespoke service management system. Clients can now approve and e-sign for maintenance and service reports with our engineer on site following any works carried out during the visit. A service confirmation email is then sent straight to the customer's inbox, alongside a copy of the engineer's report and..voilà! it's just a quick click to save the information. In a nutshell,  the King Comms app means;
NO MORE PAPER, we'll email a copy of your report following our engineer's visit
Our engineers now send real-time electronic service and maintenance reports, and as a result, customer's can swiftly store information to their internal systems
Greater efficiency in our internal systems as well as for our clients
Access to the latest information from King Communications & Security
Employees now use the King Communications & Security app for various HR facilities around timesheets, holiday requests, vehicle maintenance and shift swapping. Additionally, our engineers can use the in-app employee resource centre to access a range of industry (BSI) standards, guides and product manuals. This, alongside customer orientated functionality, speeds up processes, allowing our teams to spend more time on the things that matter most to our business – our clients.
---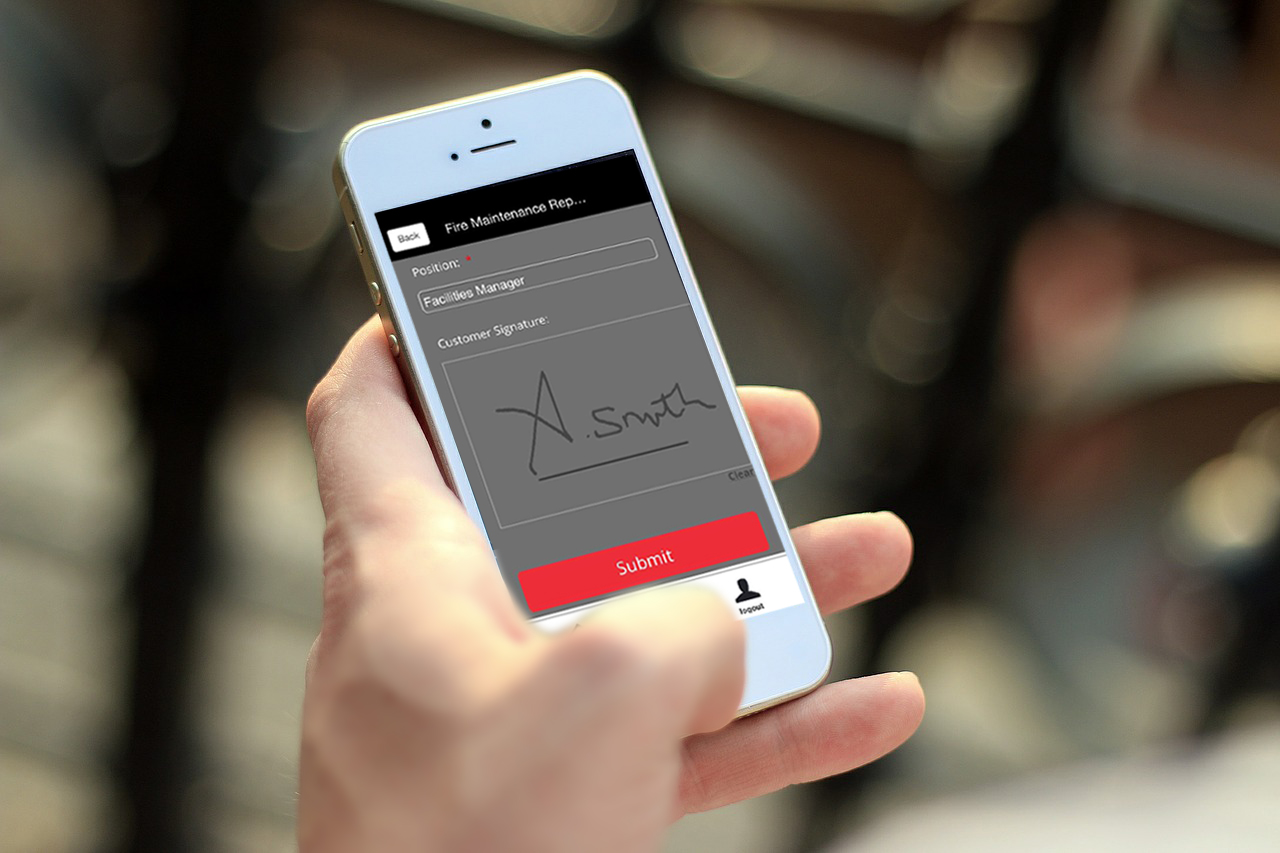 ---
Flexible Maintenance Services, Tailored to You
King Communications & Security produce service and maintenance reports that are compliant with the industry's regulatory standards. Our processes and systems undergo rigorous auditing through recognised trade organisation, SSAIB who are an SIA approved certification body. The SSAIB certification covers systems from telecare to access control, fire alarms, and security systems. And, as a BAFE registered provider, our engineer visits comply with standards, such as the BS 5839-1 2013, for the maintenance of fire systems. Under maintained fire systems are estimated to cost the UK over £1 Billion a year. Appointing an accredited maintenance service provider can save you money on insurance, fines, and lost staff time due to any unnecessary evacuation. Industry standards guide installation and maintenance best practice, covering complex networked systems to those with only a few manual call points.
We offer tailored maintenance and servicing agreements to suit individual client needs. This way, you won't pay for anything out with your servicing requirements, as we provide a free evaluation of your system before creating your custom contract. We'll also keep you posted on new software releases, ensuring you get the best from any system you have in place. As part of our service and maintenance commitments, you'll receive:
A Preventative Maintenance Schedule
On-Site Call Out Support
Telephone Support (including out of hours)
Bespoke Fault Management System Service, ensuring your repairs are processed quickly by our Service Desk.
Qualified Engineer Response Team
King Communications & Security continually improve the technologies used to fulfil client servicing needs. The App is the next chapter in providing service excellence across the industry. We'll have more features launching soon!
Get the App for FREE today from the App Store or Google Play.